Important changes to our price list
Saturday, 31 December 2016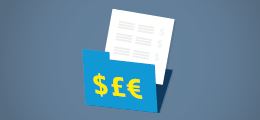 Author: Toyah Hunting
Company News
We want to make it easy for you to do business with us. That is why we are streamlining how often we release and how we communicate about our price lists.
Important changes to our price list are:
Instead of quarterly price lists, we will create new price lists three times a year following our Milestone XProtect software launches.
New price list addendums, containing only updates to the price list, will be sent out as needed to help you prepare your systems.
New price lists and addendums will be announced as a part of our Partner Business Update. This monthly email includes important information like price lists, product updates, tips & tricks and training options.
2017 R1 PRICE LIST RESELLER
Keep an eye out for the monthly Business Update, with the next one coming March 6.
24/7 access to the pricelist
See the price lists anytime you want on My Milestone. Distributors, simply log in and click on the price list icon. Resellers, find the price lists in "My daily tools."
Lost your password?
On the login page you have the possibility to retrieve your password. In most cases your username will be your email address.
If you have any questions about the price list, please contact: sales@milestonesys.com