New XProtect products available now!
Monday, 8 May 2017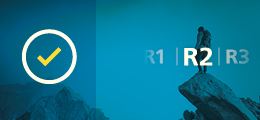 Author: Toyah Hunting
Product News
June 8 marks the availability of three new products: Essential+, Express+ and Professional+ as well as our latest software release, XProtect 2017 R2. Make sure you're up-to-speed on the new products and enhancements available today. Download the ultimate guide to 2017 R2 here.