Setting New Standards with DELL OEM
Sunday, 4 September 2016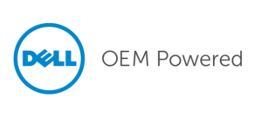 Author: Toyah Hunting
Partner News
Milestone recently announced a new strategic partnership with Dell OEM Solutions. This partnership brings high-performance server solutions to the market and partner communities of Dell OEM Solutions and Milestone.
The relationship goes way back
Milestone has been a member of the Dell OEM Technology Partner Programme since 2014 and chose to partner with Dell OEM Solutions because of the breadth and depth of their technology, strong track record and reputation within the surveillance and security industry and global presence. When paired with Milestone's digital video management solutions designed to create infinitely scalable solutions that manage risks, protect people and assets, optimize processes and reduce costs, the partnership is is already setting new standards for reference architecture.
Partnership already bearing fruit
Dell OEM Solutions and Milestone recently released a new joint surveillance reference architecture. Dell configured the Dell R730XD to host Milestone Xprotect® Corporate 2016. A high-performance, high storage density platform, the Dell R730XD has been calibrated to intake up to 700 1080p camera feeds, recording at a 3.1 Gbit/s throughput, with a playback at 310Mbit/s with zero frame loss. This is the safe choice for large scale environments like government projects, safe cities and critical infrastructure where the customer is looking to reduce the total cost of ownership and future-proof an investment.
The benefits of reference architecture
"Adopting a reference architecture speeds up
delivery through the re-use of an effective solution and provides a basis for governance to ensure the consistency and applicability of technology use within an organization", says Trine Voss, Head of Milestone's Solution Partner Program. "Reference architecture improves the interoperability of software systems by way of a standard solution and common mechanisms for information exchange. This reduces software projects' development costs", she continues. "We are thrilled with the results spawned by our joint reference architecture with Dell and see this as a great example of what can grow out of strong players in the open platform community joining forces and co-developing solutions together."
More joint projects in the pipeline
Another consequence of this strategic partnership is that customers can now meet with Milestone and Dell specialists to strategize, architect, validate and build solutions at the Dell IP Video Platform Design and Calibration Lab based at the Dell Customer Solution Centre in Limerick, Ireland. This gives customers a chance to see a solution's proof of performance with their own eyes, giving them peace of mind and faith in a solution working the way it should.
"We have been working closely with Milestone for a number of years and are delighted to have taken our collaboration further by leveraging the Dell Customer Solution Centres. By opening our IP Video Platform Design and Calibration lab located at the Customer Solution Centre in Limerick, it enables specialist partners like Milestone to provide their customers and integrators with validated and benchmarked solutions," says Dermot O'Connell, Executive director and general manager, Dell OEM Solutions, EMEA.
"The partnership with Dell OEM Solutions is yet another proof point of our dedication to deliver the most valuable and highest performing video solutions for our partner community and customers using open platform technology," says Thomas Lausten, Vice President of EMEA at Milestone Systems. "This partnership is not only strategic, but also a key to deliver the highest performing video solutions on the market – now and going forward."
Download the R730XD reference architecture
Do you have a project you would like to verify?
Please contact imgGlobalBidDesk@milestonesys.com