EMEA Events 2016
Sunday, 4 September 2016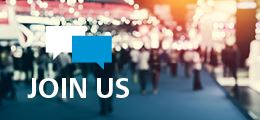 Author: Toyah Hunting
Company News
Milestone Partner Open Platform Days (MPOP)
This educational networking session brings the entire Milestone ecosystem together. The event provides an in-depth look at how Milestone's open platform can expand partners' businesses. At an MPOP, we update partners on our latest business plans, best practices and sales tools. Our partners join us and showcase their solutions.
MPOP Russia
October 13, Moscow, Russia
More information (In Russian)
-------------------------------------------------------------------------------------------
Industry events and tradeshows


ADRIA SECURITY SUMMIT
September 6-8, Belgrade, Serbia
Adria Security Summit is a unique annual conference and will gather all participants within the supply chain: manufacturers, distributors, authorized representatives, installers, system integrators, consultants and end users from all vertical markets.
SECURI FORUM
September 15-16, Budapest, Hungary
More information (in Hungarian)
SECURITY ESSEN
September 27-30, Essen, Germany
The No. 1 for more than 40 years: security essen is the world's most important trade fair for security and fire prevention. The world market for security is booming – it is presenting itself with all its facets in Essen.
ISAF TURKEY
September 29 - October 2, Istanbul, Turkey
Being one of the limited number of exhibitions globally known and followed by the industries it includes, ISAF will be carried out for the 20th time at Istanbul Expo Center.
BEZEPKA SECUIRTY INDUSTRY
October 18-21, Kiev, Ukraine
BEZPEKA - the key Ukrainian trade show for safety means and fire protection equipment. Every year, exhibitors, local and foreign manufacturers and suppliers of security industry have the opportunity for 4 days to demonstrate their products to a large number of specialists from all over Ukraine.
ROMANIAN SECURITY FAIR
October 20-22, Bucharest, Romania
ROMANIAN SECURITY FAIR, the international biennial exhibition dedicated to services and security technique, is the main platform for discussion for companies serving the market and security industry in ROMANIA.
SKYDD
October 25-27, Stockholm, Sweden
SKYDD is the largest trade fair in the Nordics for Security technology, Fire & Rescue and Personnel Safety equipment.
EXPOPROTECTION
November 7-9, Paris, France
Expoprotection is the only event in France that brings together top international specialists and the most innovative equipment and solutions, combining conferences and meeting areas.
SECUREX EAST AFRICA
November 8-10, Nairobi, Kenya
SECUREX is dedicated to suppliers involved in the homeland, security, fire and safety industries and offers their visitors a unique prospect to get an early foothold in the fast-developing East African market.
IFSEC ARABIA
November 14-16, Riyadh, Saudi Arabia
This event showcases products like platform for fire safety solution providers to showcase their future oriented products and services to government officials and commercial purchasers of fire etc. in the Electronics & Electrical Goods, Power, Renewable Energy & Energy Conservation industries.
More information will follow
ALL-OVER-IP
November 23-24, Moscow, Russia
In 2016, All-over-IP Expo is converging companies and people into a business ecosystem. Exhibitors, speakers and sponsors are encouraged to engage in teamwork as a tool to achieve a common goal – to further the IP industry development and grow their market shares.
CAIRO ICT
November 27-30, Cairo, Egypt
More than 65,000 attendees from all facets of CIT and different vertical.It's everyone from engineers to C-level executives to technology operators to network administrator to decision makers
-------------------------------------------------------------------------------------------
Seminars
Get the most out of your partnership with Milestone by attending our Introduction and/or Technical Seminars. You will be introduced to our products and services portfolio and will be given a live demo of the exciting features of our software.
-------------------------------------------------------------------------------------------
Webinars
Milestone Webinars are designed to help you with the latest product information, technology updates and business opportunities. Select and attend the sessions that are most convenient for you and improve your chance to win more projects. Each webinar ends with a Q&A session.