Developer Partner Program Kicks Off
Sunday, 4 September 2016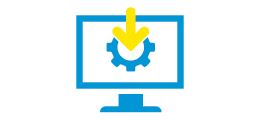 Author: Toyah Hunting
Company News
What's new in the open platform community?
Milestone's open platform community is buzzing with activities, new initiatives and new partnerships. Back in May, we introduced the new Milestone Advisory Board. Its purpose is to ensure that we continuously bring the best products and services to market, to the benefit of of Milestone, partners and end-customers alike.
Now, we are launching a Developer Partner Program. "We are currently selecting four partners to work with custom development", says Paolo Blem, Milestone's Director of Global Custom Development at Milestone Systems. "In short, this means that four partners from different regions will be trained and educated to be able to perform the same integrations as we do here at Milestone, building solutions for projects all over the world."
What is the Developer Partner Program?
"This program is another step towards growing our partner model towards all parties benefitting maximally from each other's offerings," Blem says. "We want developers to get even closer to our partners, because we can see that this will add value to their and our business: Developer Partners can provide our other partners and end-customers with the specific solutions they need, helping them tailor and adjust them to the specific context at hand."
During the first step of the Developer Partner Program in September, two developers from each of the four selected development houses will spend two weeks at Milestone's office in Copenhagen. Here, these eight developers, who have previously had Milestone Software Development Kit training, will undergo training in relevant testing processes, contract drafting, Milestone Software Development Kit issues, as well as receive guidance on relevant opportunities and sales.
"If this two-week training goes well, some or all of these eight developers will work with Milestone for another three months, working on projects that require a close collaboration between integrators and developers," Blem continues. "During this time, Milestone will follow the solutions that emerge closely: How do they function? Do they live up to Milestone's best practice standards? Can they be applied elsewhere?"
Milestone as an open platform community facilitator
After these three months, the future format and content of the Developer Partner Program will be determined. "This kick starts the open platform community expansion from a developer perspective," Blem says. "It is a great way to enable value creation in the open platform community."
Find a solution that adds functionality to your surveillance system here
Check out this recent review of our VMS in Benchmark magazine
Join the open platform community on Linkedin or Facebook