What the MIP SDK can do for you and your business
Monday, 5 December 2016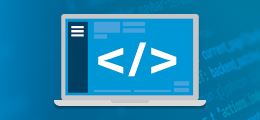 Author: Toyah Hunting
Solution Certification
Can you deliver what it takes?
Do your clients look for more than just boxed off the shelf solutions? Video is a business tool that affects the bottom line and Milestone open platform systems allows you to create video-based solutions that cater to your customers' needs.
The Milestone Integration Platform Software Development Kit (MIP SDK) is a tool that allows the development of new solutions based on our open platform VMS.
Access control, video analytics, server solutions, laser, radar, sound, traffic analysis, License Plate Recognition (LPR) and live incident tracking are just some examples of integration categories. Business management and retail-relevant analytics like customer flow, queue management, heat mapping and digital billboards are available, too.
Create powerful solutions
Use the MIP SDK to build on Milestone's rich VMS capabilities to deliver new and innovative solutions, such as integrating business management systems directly into the software. This ability to offer customers custom solutions strengthens and builds your business, as you give customers true open platform flexibility and custom solutions that address their unique requirements.
Improve your market reach and give your business a new dimension
When you develop an integration based our MIP SDK, youaccess our broad channel network and can distribute your integration to our large, worldwide customer base in various market segments.
Get access to joint marketing and support
The Milestone Solution Partner program (link)gives access to joint marketing activities to increase awareness of your integration. Our dedicated SDK support team are ready to help you with your solution development.
Download MIP SDK 2016 R3
Download the release notes to find other highlights in this release
Do you not have the necessary development resources in-house?
Our Custom Development team can help. Our engineers are on-hand to help you integrate whatever solution you need to integrate into XProtect VMS. Find them here
Just want to find a tried and tested solution?
Go to our Solution Finder to select one of the many solutions already crafted by other partners.
Getting Started with the MIP SDK
This course covers how to get started with the MIP SDK. After completion, developers will be able to:
Define an integration to accomplish specific goals.
Download the MIP SDK and open it in the .NET framework.
Examine component samples that come with the SDK.
Target audience: Third-party developers.
This course covers how to design an integration, download and open the MIP SDK, and examine a sample application.
Direct link to the Getting Started with MIP SDK eLearning course.