How Milestone Professional Services can help you grow your business
Wednesday, 4 October 2017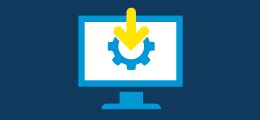 Author: Toyah Hunting
Company News
Milestone Professional Services are fee-based technical services provided to Reseller Partners in support of Milestone software deployments. The purpose is unlocking the full potential of the Milestone system while optimizing the performance for problem-free and stable operation.
If you are looking to win bigger deals, with large customers, build complex installations, and at the same time mitigate risk and ensure that the customers' expectations are met, then contact Milestone Professional Services.
Services include:
System 
start-up services
Ensure a successful, efficient installation with our remote (Quick) and on-site System start-up services.
Upgrade assistance
Minimize business impact with a seamless and timely upgrade.
System health check
Align the surveillance installation with Milestone best practices.
Customized 
services
Get our on-site assistance on complex installations.
But what does this really mean?
Jacob Tyge, Program Manager, Professional Services EMEA explains:
"A while ago, a large toy manufacturer and a reseller contacted Milestone to get system design for a global integration of the already installed systems. A central solution has been set up in Denmark, and now every location can be connected to the central system one by one. Milestone Professional service helped the customer scale the hardware, install the central solution in the Datacenters, connect existing sites, and deploy new sites."
Tyge has another example from a port in the Middle East. Here, a reseller needed help to make a migration of three separate Milestone systems running in three different ports. "Milestone Professional Services assisted with the reconfiguring and federation of new servers. After the update of the system, we trained the end-customers' users and administrators in the use of the new system."
Have you got a project in mind that could do with a hand from Professional Services?