Your Crash Course in R2 2017
Monday, 8 May 2017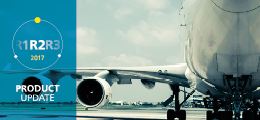 Author: Kimberly Sallingboe
Product News
What's coming up in our fresh Product Update, R2?
Something big is happening to our VMS portfolio. Starting June 8, 2017, we're strengthening our product offering to give you more possibilities for low-to-mid-market customers. We're introducing two new products:
XProtect Express+
XProtect Professional+
The XProtect+ products will complement our existing portfolio as part of an all-new series; Express Series and Professional Series. Check out all the exciting details here.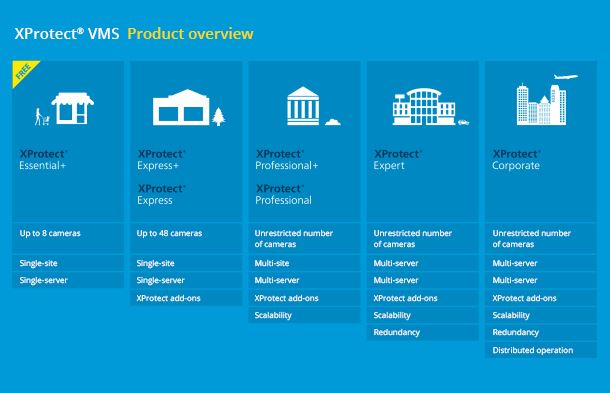 A new and improved free product
In addition to the new paid XProtect+ products, we are also optimizing our free VMS offering. As of June 8, XProtect Essential is now XProtect Essential+. What's the difference? XProtect Essential+ will include:
Support for the MIP SDK and the ability to integrate third-party software and hardware
Access to the latest product innovations, as XProtect Essential+ runs on the same high-performing technology as our Advanced VMS products
An easy upgrade to a paid product that can be handled in less than 30 seconds
No registration required – just download and use
Click here and learn more about XProtect Essential+ in the Product sheet
How about the Advanced VMS?
We are also introducing several new enhancements to our XProtect Corporate and Expert VMS.
XProtect 2017 R2 includes:
Increased encryption and signing as the recording server now uses AES256 for encryption and SHA-2 for digital signing
Audio support for Edge Storage, so customers can retrieve audio as well as video recordings from the edge.*
Smart Map support for distributed architectures. Customers with XProtect Corporate can add cameras from all sub-sites connected with Milestone Federated Architecture and display them in their Smart Map.
The ability to play pre-recorded audio messages through the speakers attached to selected cameras. Customers can use this feature to broadcast messages in the event of an emergency, or to play announcements triggered by pre-defined events, such as unauthorized access of restricted areas.
*Also available for XProtect Professional+
Read more about the new features in the What's New Briefs
A stronger XProtect Expert
In addition to the updates mentioned above, we are also adding several features to XProtect Expert that previously were only available on XProtect Corporate.
XProtect Expert 2017 R2 now includes:
Secure multi-stage storage
Video grooming
Rule-based bookmarks
Increased encryption and signing strength
Read more about these enhancements in the XProtect Expert What's New Brief