Time to Upgrade Your NVR?
Sunday, 4 September 2016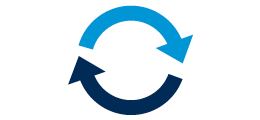 Author: Toyah Hunting
Product News
Milestone is making it easy to upgrade to the latest and greatest technology the market has to offer.
Here's how it works:
Trade in an Exacq® NVR
Milestone will issue free camera licenses equal to the ones on the Exacq® trade-in NVR
On a 32 channel NVR, this promotion equates to a 50% discount on a Milestone Husky surveillance system.
Why upgrade?
At Milestone, we have a long-term commitment to the following:
Performance-optimized network NVRs that never compromise on quality
The freedom to choose the cameras you want
Access to a rich community of integrated products and solutions
The possibility to add new technologies as they are developed, allowing you to continually update and improve a security system
With Milestone, you gain the freedom to choose and mix hardware from different manufacturers in order to get the coverage and functionality that suit the needs and budget of every surveillance installation.
Instead of being tied to one company's product offerings, our open platform provides the opportunity to take advantage of an entire industry's innovation, increasing the value of a surveillance system. Concerned about camera or encoder compatibility? Don't be. Milestone supports over 5,000 camera models, by far more than any other
manufacturer in the industry. And with both IP and Hybrid NVR solutions from Milestone, your are sure to find a Husky NVR that does what you need it to do.
This offer is valid through December 31st, 2016 in the Americas.
Speak with your local Channel Business Manager or Inside Channel Manager about trade-in opportunities now: salesus@milestone.us