New MIP Driver Framework eLearning Course
Monday, 17 February 2020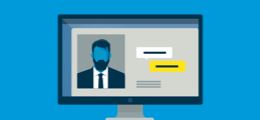 New MIP Driver Framework eLearning course
We have launched a new eLearning course introducing the MIP Driver Framework.
This new expansion of the Milestone Integration Platform (MIP) allows device manufacturers to create their own device drivers for XProtect VMS when there isn't one that could be used. This gives end customers the ability to add any previously unsupported devices to XProtect VMS as long as the manufacturer provides a driver. At Milestone, we believe that the MIP Driver Framework will pave the way for new types of devices that previously haven't been seen in video surveillance systems. It could be new sensor technology, IoT devices or something else that further increases situational awareness on top of traditional audiovisual data.
The new eLearning course walks you through the benefits of creating a driver, what functionality is supported, when to use the MIP driver framework and how to build, deploy and distribute a driver.