Milestone Care™ Desk hits APAC
Monday, 20 May 2019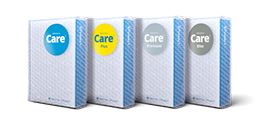 Author: Toyah Hunting
Product News
Meet the team
Based in our major APAC offices, the Care Desk team is highly skilled and eager to help. They are there for you when you want to get the most out of Care Plus, as well as educating your customers on the value of Milestone Care.
The team will grow in the months to come and currently consists of:
Wei Liang Chong – Based in Singapore
Evonne Tong – Based in Melbourne
How will we be able to help?
We will work closely with you on preparing Care Plus and Premium quotes on those of your customers SLCs that are up for renewal.
We will be reaching out to you soon to go over this in more detail. Meanwhile, please get in touch at PartnerActivationAPAC@milestone.dk if you or your customers have any questions whatsoever about the Care program.