XProtect® Corporate 2019 R2 receives EuroPriSe GDPR-ready certification
Tuesday, 13 August 2019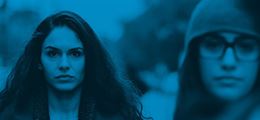 Author: Jan Lindeberg
Product News
Milestone XProtect® Corporate 2019 R2 recently became the first major video management software (VMS) to obtain complete GDPR-ready certification from EuroPriSe, a European brand that certifies the compliance of IT products and services with European data protection regulations. The certification covers all core VMS functions, which is the very foundation for operate a video surveillance system that is compliant with GDPR.
The General Data Protection Regulation (GDPR) is a strict EU regulation devised to protect data and privacy for all individuals within the EU and EEA. The regulation also influences numerous domestic regulations and has become the standard for personal data protection in many parts of the world.
The GDPR certification builds on Milestone's existing strong focus on creating video management software that is, to the largest extent, resilient to cybersecurity threats.
Holistic set of tools
To help system integrators and end-customers design, implement and operate video surveillance systems that are GDPR compliant, Milestone provides a holistic set of tools, including an extensive GDPR Privacy Guide with ready-to-use templates and privacy awareness training for end-users.
Learn more about how Milestone helps customers become GDPR compliant