New troubleshooting tool
Friday, 1 November 2019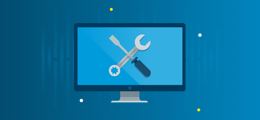 Even the best video management systems like XProtect sometimes act up. Now we are extending our support with the introduction of the Milestone Troubleshooting Assistant - a free online tool that will help you fix common issues.
What Is the Milestone Troubleshooting Assistant?
The Assistant is an addition to our free troubleshooting eLearning courses, our extensive knowledge base articles, and our active user forum. Activate the Assistant and it will help you identify the root cause of an issue and then walk you through the steps needed to resolve it.
What Can the Assistant Do for You?
The Milestone Troubleshooting Assistant is an interactive decision tree that provides support in maintaining, upgrading, and troubleshooting many common issues, such as when you:
cannot log into the Smart Client
cannot add a camera
are having server performance issues
The guide leads you through a branching process where you select answers to questions that are more and more specific to your particular issue.
How Do You Get Your Own Assistant?
The Troubleshooting Assistant is available online here as well as on the Milestone Support Portal. We will keep updating the tool to help you solve more and more of the issues you may encounter.