NEW: Updated product catalog
Wednesday, 4 October 2017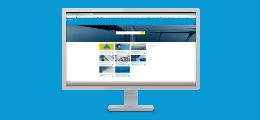 Author: Toyah Hunting
Product News
New tool makes life easier for our partners
Milestone's brand new tool makes it easier and faster for all Milestone employees, partners and end-customers to find sales and marketing-related content: All publicly available content can now be found in one place - the "Milestone Content Portal".
This includes our Product Catalog in 15 languages! Find them here
3 other cool things you can do
Find content via the search bar
The search bar will search in all areas of the content portal and will even search for words or phrases within Word, PowerPoint and pdf files. It works in the same way that a Google search works so you can search for all words individually or a combined string of words like "customer story".
Find content using advanced filtering options
We have developed and tested 8 key filtering options (like language and asset type) which will allow you to quickly narrow down your content search.
Share content with a colleague or a partner
You can easily share a link to an individual piece of content or a collection of content.
Check out the Content Portal now or watch this brief intro video