New Customer Dashboard sales materials
Wednesday, 4 October 2017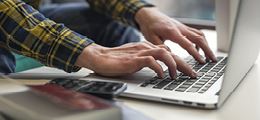 Author: Toyah Hunting
Company News
Whether you are already a fan of the Customer Dashboard or completely new to it, you will love the new materials, recently produced to help you sell Milestone Care and Customer Dashboard even better.
The Customer Dashboard is an online service built primarily for our resellers and system integrators so you can monitor your customer's system in real-time and keep track of potential technical incidents.
To help the system stay up and running continuously, Customer Dashboard allows you to keep track of the status of the system health and performance and solve potential issues effectively before they interrupt your customer's business.
Because the Customer Dashboard is dependent on a valid Milestone Care Plus subscription on the monitored system, you have an excellent opportunity to use the tangible benefits of the Customer Dashboard to sell Care Plus and ensure long-term recurring revenue and high customer satisfaction.
Here's an overview of key Customer Dashboard highlights: Use this new sheet to promote Customer Dashboard to new or existing customers.
Here's a PowerPoint presentation designed so that you can present the Customer Dashboard to your customers.
Want to find out exactly which errors are being monitored in the Customer Dashboard? Here's a full list of potential errors and suggestions to how to solve them