Latest Milestone Husky News
Wednesday, 4 October 2017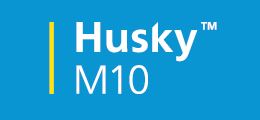 Author: Kimberly Sallingboe
Product News
XProtect 2017 R1 now on our Husky NVRs!
XProtect 2017 R1 is now available for all Husky NVRs running XProtect: M20, M30, M50, M500A and M550A. Current Husky users with a valid Care Plus agreement can download the software update for the unit from the download page on the Milestone website.
Great news for M500 and M550 users!
XProtect R1 is particularly relevant for M500 and M550 NVRs because users can take advantage of hardware accelerated video motion detection, which reduces the CPU load and allows for more server-side VMD cameras.
Husky M10 moving to limited availability
On Oct. 1, 2017, the Husky M10 moved into limited availability, which means the unit will be available for extension sale only. During limited availability, only customers who have already purchased an M10 will be able to order a new unit, pending available inventory.
For small installations, think M20
When you need a solution for a small installation, Milestone recommends you choose our popular Husky M20, a plug-and-play NVR that supports up to 32 cameras and has an optional PoE switch. With a predictable installation process and the latest technology, you get a reliable solution for today's security demands.
You can also select the hardware of your choice from one of our many community partners and preload our free VMS XProtect Essential+, supporting up to 8 cameras.
Husky M10: Dates to remember
Oct. 1, 2017: Limited availability
Dec. 31, 2017: Discontinued