Just one hour: Customers get to know XProtect® VMS through online demos
Wednesday, 4 October 2017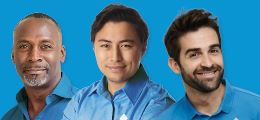 Author: Toyah Hunting
Company News
As a Milestone partner, you can help future users find the VMS solution they need by inviting them to sign up for a free, tailored and online demo on our Book a Demo landing page.
Once they have signed up, we schedule an informative 60-minute demo that will show them all the benefits of the greatest video management software money can buy. VMS that meets any customer's needs, regardless of an organization's size and complexity.
So, what's in a demo? Basically, anything the customer wants to learn about or see.
This could be a demo starting point:
A quick and efficient run-through of the most used functions in the Milestone XProtect Smart Client, the one-stop overview of a system
Live, recorded or playback video: This is how it is done
Find out how to go back as far in time as necessary and avoid information overload with Smart Search
We know that demos lead to more sales, which benefit us all.
Please share milestonesys.com/book-a demo with your existing and potential customers as an extra service.
Here's a collection of campaign material for you, including a flyer and email signatures.
Please share them with your existing and potential customers.