eLearn to prepare for our new products
Monday, 8 May 2017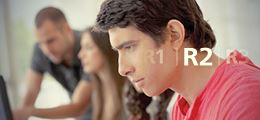 Author: Toyah Hunting
eLearning
The 2017 R2: Getting Started with XProtect® VMS Products Training Track is recommended for field technicians that want to install and configure a single-site, low-to-moderate complexity solution with the newly announced XProtect VMS Products—XProtect® Express+ and XProtect® Professional+.
This Training Track is also applicable for technicians who are new to XProtect® Expert and XProtect® Corporate.
Getting Started with XProtect® VMS
Navigating the XProtect VMS Management Client
Adding Cameras and Device Groups in XProtect® VMS Products
Exploring XProtect® VMS System Architecture and Communication
Moving Hardware Devices
Training Tracks are found in the eLearning section of the Partner Learning Portal. If you are not signed in with your My Milestone account, you will not be able to access the training track or eLearning courses.