Innovative solutions you can start selling now
Monday, 4 December 2017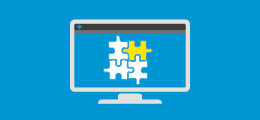 Author: Toyah Hunting
Solution Certification
We are proud to say that 138 new alliance partners have joined us thus far in 2017. 138 different partners making software, hardware and cameras based on our open platform VMS.
Solution Finder expands
34 new solutions have been published in our Solution Finder so far this year. This is your go-to-portal for third-party solutions described in the partners' own words. This is where you can find solutions in categories such as video analytics, access control, PSIM, event handling, facial recognition and storage.
An extra service to our partners: Milestone Solution Certification
Milestone Solution Certification is your guarantee that a solution works with Milestone XProtect VMS.
The program is a customized set of technical tests and documentation that make up an extra level of commitment and promotion intended for the most valued third-party solution partners. All commercially available solutions are eligible for certification, from server and storage hardware, to video analytics, access control and any type of software integration. Each test is customized to highlight the uniqueness of the integrated solution and designed around real-world surveillance and security scenarios.
Two types of tests are included in the Solution Certification program: functionality testing and load testing. Integrated software solutions are subjected to functionality testing to verify that the advertised functionality is available with the most recent versions of XProtect® software. Hardware infrastructure solutions undergo load testing to verify their performance limits and to ensure that the Milestone Server and Storage Calculator is consistent with the default performance of the third-party solution when supporting XProtect VMS software.
We have run the Solution Certification program since 2011 and currently have over 60 unique solutions certified.
As of November 1, 13 solutions have been certified since the start of 2017, in a range of different categories such as video analytics, License Plate Recognition (LPR), storage, perimeter protection, Facial Recognition, Event handling, Access Control, Fire Detection and more:
NEC Express5800/R120f-2E
Cisco UCS 3260
10.ACP Ultra Series HPE Recording Server by ACP
11.IBM Object Storage & Tiger Bridge
12.Seneca Security and Surveillance Products
13.HPE Edgeline EL4000
What's next?
We are growing the Solution team and planning for sustainable scalability of the Solution Certification program's capacity. We are also building a lab in Denmark to support additional testing in-house. This will allow us to host third-party integrations and technology solutions to build a robust array of community solutions and run more tests in parallel.
Software integrations and IT infrastructure components offered by the large Milestone ecosystem of solution partners are fundamental to Milestone's powerful open platform. With Milestone's open platform, users have endless possibilities to customize and extend their video surveillance capabilities.
Download and read more about the certification for software integrations.
Download and read more about the certification for IT infrastructure components.