Catching up with Parking Spotter, Milestone Community Kickstarter Contest 2017 winner
Monday, 4 December 2017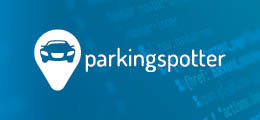 Author: Toyah Hunting
Partner News
Milestone is currently running its second annual innovation contest - The Milestone Community Kickstarter contest 2018. The contest is a collaborative initiative for the open platform community aimed at promoting and supporting innovation. It invites coders and developers to come up with integration ideas for XProtect® that push the boundaries of video management. Winning ideas receive funding for development activities and go-to-market assistance and the first edition's winner was Romania-based Parking Spotter.
This solution was selected amongst five finalists at MIPS US in February 2017 and aims to help end users find the closest available parking spot and parking owners to improve operational flows, by analyzing video images from video cameras installed inside the parking lot.
The 2017 jury members were impressed with the passion and enthusiasm of the Parking Spotter developers. One member stated, "This is a brilliant way to showcase how a fairly simple integration can prove great value." Another highlighted the app as a great idea and complemented its effective use of the XProtect software to handle camera integration.
So how is it going for Parking Spotter, nine months after their win?
The team behind Parking Spotter recently participated in a Smart Cities conference in Bucharest, exhibiting with Milestone and systems integrator Helinick. "The event went really well," Parking Spotter Product Owner Ovidiu Ciurte says. "We got some good leads and are confident that our solution can be an integral part of the global smart city landscape. The solution is pretty much ready and is currently being tested in three Romanian pilot projects and we are focusing on promoting the solution. We are in the process of achieving Milestone Certified Solution status and are fully committed to bringing this solution to the global market," he continues.
Get in touch with Parking Spotter
Parking Spotter recently won a Romanian Outstanding Security Performance Award
2018 Community Kickstarter Contest underway
"This competition is very important to us and our community in our quest to identify unique solutions in video management, security surveillance and beyond security that can 'plug in' to the Milestone XProtect VMS portfolio," says Bjørn Skou Eilertsen, Chief Technology Officer, Milestone Systems.
This year's finalists will be announced on December 15 and will be invited to participate and present their ideas at MIPS Community Days in Las Vegas on February 20, 2018, where the winner will be announced during a special event.
Go to Community Kickstarter Contest page