Catch the licence plate, use it as evidence and secure the investigation
Monday, 4 December 2017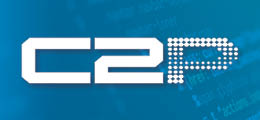 Author: Toyah Hunting
Solution Certification
With Convergence TP License Plate Recognition, you can capture license plate numbers with lane location, lane name, date and time and match plate to a pre-defined list of plates to trigger on-plate classifications. You can alarm accordingly as Blacklisted, Grey listed or White listed, as well as incorporate on-screen procedures based on users' criteria.
This is a forensic platform that allows license plate recognition events, and any text based event from any third-party TCP/IP event sources to be streamed into the Milestone Smart Client, where it can be viewed. Apart from identifying license plates in the Smart Client, this evidence can quickly facilitate an investigation following the vehicle in question on different cameras around the city, determining facts like where it came from and where it is going.
Key features include
The unified security monitoring and analysis platform makes Milestone the ideal head-end
The powerful text search tool links all received LPR text, or events and metadata from any TCP/IP text based source, with all stored surveillance video
All license plate reads, and text based metadata are stored and time-synchronized with all cameras attached to the Milestone system
Real-time onscreen visual confirmation of LPR activity as well as a real-time bar graph option for a quick view dashboard of specific events of interest (like number of "Black-listed plates, plates through a lane and partial plate numbers.)
Real-time onscreen display of Standard Operating Procedures, based on user defined LPR events.
Find Convergence TP License Plate Recognition in the Milestone Solution Finder