Milestone Deployment Assistant
Monday, 7 October 2019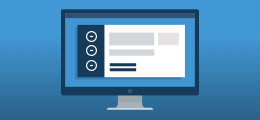 Author: Tue Ingemann Paarup
Product News
The new easy to follow assistant will help you organize deployment and reduce the complexity of installing an IP video surveillance system. The interactive tool will boost the quality of your deployment and ensure proper documentation.
Without extensive practical experience, it can be difficult to get an overview of the best practices for installing and deploying reliable and scalable video solutions. Project documentation can be sparse and handover from one technician to another a challenge. On top, the number of must-read manuals, whitepapers, eLearning courses, and other resources, is often overwhelming.
The new Milestone Deployment Assistant helps solve all these issues.
How will assistant help you?
The assistant is based on the 180-page Milestone Deployment Best Practice Guide and provides:
Hands-on tasks and steps to guide you through the sequential process of deploying a XProtect installation
A clickable checklist to easily document who completed each step and when
Extensive guidance on each step vetted by experienced Milestone Solution and Support engineers
An option to add detailed notes about how to configure a given project and how each step was implemented
Efficient handover of projects along with a feature to manage more than one project at a time.
Upon completion, a checklist can be printed and presented to the customer for final review and sign-off.
The assistant is like having a team of seasoned Milestone Solution and Support engineers on-site while you install and configure your system. This means reduced installation time and increased deployment quality. If later an issue arises, detailed project documentation helps identify potential errors during the installation.
How to get your own assistant?
The Milestone Deployment Assistant will be available for download here on the Milestone website from October 10. The assistant will be updated for each new XProtect release. Presently it is available in English only but will be released in an additional five languages in 2020.
Feedback
Milestone aims to make deploying XProtect VMS as easy as possible with the Milestone Deployment Assistant, so we welcome all feedback, bug reports, and feature requests. To provide feedback directly from the Deployment Assistant application, simply select the "Send Feedback" link at the bottom of the side menu. You can also email us at deploymentfeedback@milestonesys.com