NEW: Milestone Pilot Program
Tuesday, 11 June 2019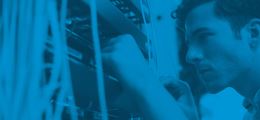 Author: Megan McHugh
Partner News
Allow customers to experience their customized solution so that they can make an informed decision.
No matter what the reason to purchase may be, we all ultimately want a solution that meets our needs and is cost-effective.
Milestone has designed a new pilot program so that your customers can feel confident and supported when making their decision.
Why a pilot?
Increase sales: customers who experience a Milestone pilot are more confident in their buying decision, increasing the likelihood of a sale.
Grow relationships: when a pilot is requested, our team of experts will work with you and your potential customer to create a proof-of-concept to meet their needs. After needs are identified and solved for using XProtect and other third-party integrations, Milestone offers remote or onsite installation support. Your customer can feel confident knowing that we are working together to ensure a successful installation and experience throughout the pilot journey.
Peace of mind: our team of experts is dedicated to ensuring pilots are deployed successfully. Milestone continues to work with you throughout the pilot journey, to make sure you and your customer have everything you need, and that the system is working properly.
Register a new project today
Until October 31, you can register any new project where a pilot would be deployed, and receive an additional 7% discount on software.
This offer does not apply to projects with existing project pricing.
How do you request a pilot?
Register your project here: MyMilestone
When registering your project, let us know you need a pilot by checking the box on the portal page:
Do you need pilot licenses?
The Milestone Presales team will then get in touch to align resources and ensure a successful proof-of-concept.
Let them find out for themselves
Please share the Milestone Pilot Program flyer with your existing and potential customers.
Are you interested in first seeing a demo showing how XProtect VMS and proven third-party applications solve customer needs?