Ready for the new Milestone Husky NVRs with remarkable performance?
Sunday, 2 September 2018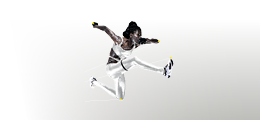 Author: Toyah Hunting
Product News
We are proud to introduce the Milestone Husky™ X series: a range of flexible network video recorders designed by Milestone for XProtect®VMS. The first NVRs in this range start shipping in November and December, the Milestone Husky X2 and X8.
With its dedicated hardware design, carefully selected components and the use of hardware accelerated video decoding, the Husky X series complements our existing range of Husky NVRs and unlocks the full potential of Milestone XProtect VMS. The result? Remarkable performance and low total cost of ownership.
Milestone Husky X series: customizable, flexible, scalable
Choose between different product variants and storage sizes.
Freely select the XProtect VMS product that matches the needs.
Expand the system with more cameras and unlock new VMS functions through a simple license change.
The Milestone Husky X2: everything needed to start right
A network video recorder for the small to mid-market
Comes with pre-installed XProtect VMS, allowing everyone to start right with XProtect Essential+, supporting up to 8 cameras - free of charge.
Offers a true plug-n-play experience with its built-in PoE switch and input/output panel, where cameras and alarm devices can easily be connected without requiring additional equipment.
Its efficient Intel i3 Skylake CPU, onboard GPU and Western Digital Purple™ surveillance hard disk drives make the most of the XProtect VMS software and enable a remarkable recording throughput in the excess of 550 Mbit/s.
The Milestone Husky X8: extreme reliability
A high performing network video recorder designed for the high-end market
Its powerful Intel® Xeon® E3 CPU makes the unit capable of supporting 300 cameras with server-side motion detection, using hardware accelerated video processing on the built-in Intel® Iris™ Pro GPU.
Designed to provide extreme reliability with component, storage and application redundancy, ensuring continuous uninterrupted operation.
The unit supports eight Western Digital Purple™ HDD with up to 80TB of total raw storage, which can be extended with external SAN storage connected via high speed iSCSI or FCoE connections.
Pre-orders open October 2
Both the Milestone Husky X2 and Husky X8 come with a three-year hardware warranty. Full license portability makes it easy to expand an existing system with additional cameras or NVRs. It also helps customers protect their investment in XProtect VMS, as the XProtect licenses can be reused on new server hardware as the Milestone Husky X series NVRs reach their end-of–life.
Stay tuned for more information and regional product introduction webinars in the OctoberBusiness Update.
Check out the Milestone Husky X series site to learn more
Visit Milestone's booth at Essen Security in Essen, Germanyand theGlobal Security Exchange (GSX)in Las Vegas to experience the world premiere of the new Milestone Husky X2 and Husky X8 NVRs.