Recommended 18 % Reseller Margin on Our Hardware
Tuesday, 21 January 2020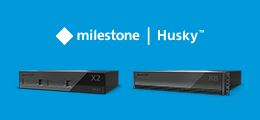 New recommendation for reseller discount on Husky NVRs.
To make Husky hardware more attractive to sell, we are seeking to eliminate any pain points and to offer better clarity for resellers with a new recommendation.
Effective today, we issue a new recommendation for channel discount on Milestone Hardware; with a recommended 18% discount on any Milestone Husky ™ NVRs bought through Distribution for our Resellers/Registered Channel Partners.
For resellers, a minimum guaranteed margin offers the opportunity to:
gain control through transparency and knowing what to expect
increase the opportunity to plan your sales quotes
*Applicable to all Milestone Husky NVRs with embedded XProtect®.