Milestone Tech Support has more to offer you than ever
Monday, 8 January 2018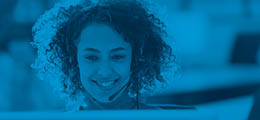 Author: Toyah Hunting
Product News
Updated: Milestone Technical Support Policy
We aim to provide consistent and predictable guidelines for product support availability from a product's release and through its lifecycle.
Here's what you can expect from us
Fixed! Solutions to the problems you experience most often
We occasionally experience bugs in our software and perform hotfixes to sort them out before eliminating them in the next of the three product updates we release every year.
We have recently made the following hotfixes. Click on the link to find out what to do if this is a problem you have experienced:
Your most frequently asked Care Premium support questions answered
Milestone Care Premium is a complete operational maintenance and support service available for all Milestone paid solutions. It is targeted business-critical customer installations that require around-the-clock expert support.
Do you have a question about Care Premium and how Technical Support can help you with it?