The new Milestone Store is almost here!
Tuesday, 16 January 2018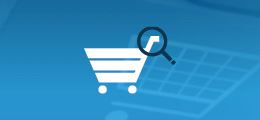 Author: Toyah Hunting
Product News
Introducing the all-new Milestone Store
Milestone Store, our all-new online ordering system, goes live in March 2018.
Why a new store
We're constantly developing new ways of making us easier to do business with. We have asked several of our partners to give us feedback on how we can make configuring and ordering Milestone products easier and more intuitive. The Milestone Store is a direct result of that feedback.
What's new
The Milestone Store includes a wide range of new features that will make it easier for you to create quotes and place orders. It features:
Support for the entire Milestone Husky product range
The ability to create and save quotations, as well as place orders
An easy, interactive Milestone Care calculator. The Milestone Store will automatically calculate new Care dates based on the number of licenses and the amount of Care being added to an existing SLC.
SLC and Project ID lookup. Milestone Store gives you all the information you need to know about an SLC and Project ID when you're creating a quote or placing an order.
Transparent trade-in flow. The Milestone Store presents all trade-in options available for an SLC so you can choose the best option for the project in one single configuration. In Moos, 2-3 different transactions were required for a trade-in order.
What will happen to MOOS?
MOOS will still be available for a limited time after the launch of Milestone Store.