New to the MIP SDK?
Wednesday, 19 October 2016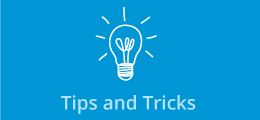 Author: Inger Marie Brink
Product News
Are you new to Milestone's Software Development Kit (SDK)? We have put together a guide to help you with the first steps. All in the name of developing an even stronger open platform community.
The guide is targeted software developers and Milestone solution partners who want to build their own integrated solution or customize their Milestone XProtect® video management software surveillance solutions.
This guide helps you obtain the necessary software and perform the installation on your PC. It serves as a point of reference for documentation and as an introduction to the different ways of making integrations.
Remember to check out the Milestone website for updates, to make sure you install the most recent version of the software.
Read the Getting Started Guide