New MIP SDK released, check out what's new!
Wednesday, 19 October 2016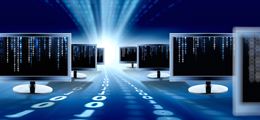 Author: Kimberly Sallingboe
Product News
In connection with the General Availability of XProtect® 2016 R3, we have released a new version of the MIP SDK. This new release package includes an updated installer and code, and improved documentation.
One of the highlights of this release is the introduction of hardware accelerated decoding support in the ImageViewerControl. You can find other highlights in the release notes for this version.
XProtect® Access
Additions to the access control framework will enable partners with plugins for XProtect Access to handle 2-way synchronization of the state of alarms between the access control system and the XProtect VMS. The Demo Access Control Plugin sample has been updated to support 2-way synchronization of alarm states. The reference documentation for access control has been updated, and a new Introduction is available under 'Plugin Integration'.
Hardware accelerated decoding
The ImageViewerControl has been updated to utilize hardware accelerated video display. This control will now utilize the GPU (Intel CPU with support for Quick Sync Video, GPU enabled in BIOS). This will have the same look and feel as in the Smart Client. It is possible to disable hardware acceleration via the EnvironmentOption. The VideoViewerQuality sample has been modified to illustrate more of the options available for the ImageViewerControl.
With the new version, it is possible to create Smart Client video overlays that use WPF elements, boosting performance by utilizing graphics hardware.
Download MIP SDK 2016 R3: