Do you have a question? Ask the SDK Support Forum
Wednesday, 19 October 2016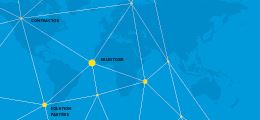 Author: Bo Andersen
Product News
Use the SDK Support Forum to find answers to MIP SDK development issues. We monitor the forum regularly, ensuring speedy responses to your questions. Today, we're highlighting the most recent example of a quick solution provided by this support community.
Alarm viewer example
One of our forum members uses the Alarm Viewer example. He ran into a problem with the number of viewed alarms: It only viewed the alarms that occurred that day. What he really wanted, was to view the last 500 alarms. The question was answered in just a day:

In the code example, the Alarm Viewer allows 10 alarm lines. Simply changing that number solved the problem.