Pre-release beta program open!
Sunday, 3 July 2016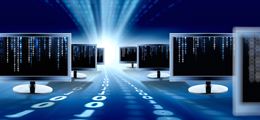 Author: Mikkel Løcke Winther
Product News
As part of the Open Platform Community you are invited to join us in testing integrations with this new release.
Please join the pre-release beta test program to ensure that your integration is fully compatible with the 2016 R3 Milestone XProtect VMS release. This allows you to verify that your integration is ready when the release hits the market in October 2016. You will also get the opportunity to gain early insights into the new capabilities of the 2016 R3 release.
During the pre-release beta program, which will be conducted remote, Milestone can assist and engage with you during the test. You will receive more details about this when you sign up for the program.
Join the pre-release beta test program now
Sign up before Thursday 25th August by sending an email to: partner@milestonesys.com