Learn about What's New in MIP SDK 2016.
Thursday, 29 October 2015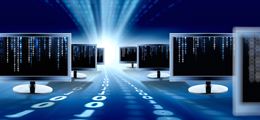 Author: Bas van Wijk
Product News
The SDK has been updated with several new samples, as well as new functionality both for .Net components and administration plugins. The SDK has been updated from Visual Studio 2010 to Visual Studio 2013 and moved from 32 bit to 64 bit. Please consult the Release Notes for more information.
The 2016 release of the XProtect VMS products includes new functionality that is supported by MIP SDK 2016, such as SDK support for the new Move Hardware capability in the VMS and support setting multicast.
The SDK also supports the new functions in XProtect® Access and XProtect® Transact
There are a number of new samples in MIP SDK 2016:
The Transact connector sample shows how to create a custom Transact data connector.
The Smart Search sample demonstrates how applications can use the same search functionality as is available in the XProtect® Smart Client.
Tool sample SCMessageAreaMessageTester shows how the XProtect Smart Client message area can be used.
MediaPlaybackViewer2015 uses the new PlaybackController. This sample is a much simpler version of the MediaPlaybackViewer.
BoundingBoxMetadataProvider shows the extended fields of the boundingbox metadata.
Consult the Release Notes for more information.
Download the 2016 MIP SDK and get started