TDSi is putting the SDK to work
Wednesday, 13 April 2016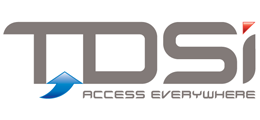 Author: Kimberly Sallingboe
Partner News
One of the key benefits of having an SDK is that developers don't have to start from scratch in order to develop an integration for our platform.
Mike Sussman, Technical Director at TDSi, a Milestone Access Control Solution Partner, sat down with us to discuss the benefits of having a sample code to guide the development process.
TDSi developed the first integration of their EXgarde access control product with the Milestone VMS back in 2014.
Why did you first decide to create an integration using the XProtect® Access Control Module (now called XProtect® Access)?
"When we looked at the feature set, we realized quite quickly that by integrating with XProtect Access we could gain a much more integrated solution that would provide greater business benefits for our customers."
How has your integration developed over time?
Initially we just displayed live video feeds and playback recordings in the Access plug-in. Now we've developed it so that users can use Milestone XProtect® as their primary interface, while handling access control via the EXgarde software.
Have you been able to expand the functionality based on the introduction of XProtect® Access 2016?
Yes. Using the latest version, we can now view cardholder information associated with access events within the Smart Client, as well as control doors coupled with alarm handling and site maps.
We also participated in Milestone's 2016 Beta program and were one of the first access control companies to validate our integration with XProtect® 2016. We also had the chance to provide our ideas for future XProtect Access features. We're looking forward to continuing our cooperation with Milestone's product and development teams to continue to add new features that benefit our end users.
How helpful has the SDK been to developing your integration?
Normally every SDK is different and its poor documentation and general lack of examples make integrations more complex. The structure and layout of the ACM SDK eliminated this issue.
TDSi Software Developer, Thomas Bird, also commented on the benefits of using the MIP SDK stating, "The documentation for the SDK is good and it's very useful having the sample plugin source code to look at, as well as the project template to start from. Using the SDK certainly speeded up the integration process."
Do you have SDK development questions?