New MIP SDK version to be released in May
Wednesday, 13 April 2016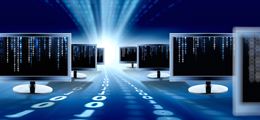 Author: Mikkel Løcke Winther
Product News
In May, a new version of the Milestone Integration Platform SDK will be available, aligned with the upcoming XProtect 2016 R2 product release.
We have added samples, fixed issues and expanded the MIP SDK: The Configuration API has been extended significantly, allowing an extended management function via the SDK. This includes move hardware, recorder storage and administering users and roles.
We have also changed the component library to enable a way to show video without fetching configuration (Quick start of showing video).
The configuration API has been expanded to support the management of:
Recorder storage
Users, roles and authorization
Camera privacy mask and camera motion detection parameters
Hardware detection (like identifying which driver supports which device)
Moving hardware from one recorder to another
Deleting hardware
Changes in the MIP SDK Component library (VideoOS.Platform.SDK.* files)
We have added a way to quickly show video
It is possible to only perform the 'login' and get a token, avoiding the loading of the configuration. There is also a way to store the configuration for each camera and microphone, to be used right after a 'login'.
Pre-release beta program open!
As part of the Open Platform Community you are invited to join us in testing integrations with this new release.
Please join the pre-release beta test program to ensure that your integration is fully compatible with the 2016 R2 Milestone XProtect VMS release. This allows you to verify that your integration is ready when the release hits the market in late May 2016. You will also get the opportunity to gain early insights into the new capabilities of the 2016 R2 release.
During the pre-release beta program, which will be conducted remote, Milestone can assist and engage with you during the test. You will receive more details about this when you sign up for the program.
Join the pre-release beta test program now
Do you have SDK development questions?