IFSEC in London, June 20-22: Meet us there
Thursday, 8 June 2017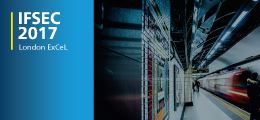 Author: Toyah Hunting
Company News
Europe's only large-scale security event in 2017 takes place in London on June 20 – 22.
IFSEC International is Europe's only large-scale security event. It gives you access to over 10,000 security solutions and live product demonstrations, including exclusive presentations from partners and Milestone at booth #750 every day of the show.
Dive into our software at the Milestone Integration Lab
This is where Milestone developers and system architects take you behind the scenes and answer any technical questions you may have about developing integrations using our MIP SDK, our developer activities or the on-going TAP programmes for Mobile SDK and Video Processing Services.