Join us in developing next generation video processing
Monday, 13 February 2017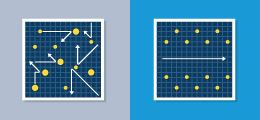 Author: Toyah Hunting
Company News
We want to provide a state of the art Video Processing Service – a platform for efficient hardware accelerated processing of video streams so you as solution partners can focus on building innovative solutions involving resource-intensive video processing.
This is why we are launching a Technology Adoption Program (TAP) for Video Processing Services (VPS). We see massive possibilities in developing video processing components, due tothe rapidly growing and vast opportunities that come from considering how to use hardware acceleration in our products and our partners' integrations.
Right now, we aim to identify the key challenges to overcome and what makes sense to have in a VPS framework. We want to identify primary use cases to define functional needs and release scope. This includes defining architecture, interfaces, scalability needs, development path as well as which core technologies to work with and prioritize. In short, we want to gain insight into possible future usages of our open platform in respect to hardware accelerated video processing.
How this will benefit Milestone partners
The ideal result of this is a new, more integrated experience for users of VMS and solutions. For partners, it will be a chance to focus on doing what they're great at rather than spending their energy on the 'glue', or nuts and bolts, that are the premise of an algorithm or solution being possible.
Join the development: Sign up for a workshop
We need you on board to help qualify our assumptions and make sure that this is built to benefit the community and indeed makes it easier to build solutions. This is an opportunity to influence priorities and get a head-start as access to beta-drops of the developed technology will be made available to participants.
Sign up is no longer possible as the workshops have already taken place.