Join the Milestone Beta Lab
Monday, 13 February 2017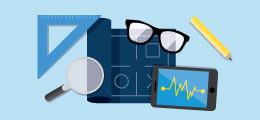 Author: Toyah Hunting
Product News
Test your integration in the newest version of XProtect® before its GA
As the market increasingly demands integration between systems from multiple vendors, beta testing of integrations is an efficient way of reducing the risk of end-users facing incompatibility as new software is released.
It's something that needs to be done by all parties anyway. When we do it together, it becomes vastly more efficient as we can work together to discover bugs and solve issues.
Join our pre-release beta test program now to ensure that your integration is fully
compatible with or Product Updates before they are officially launched.
A number of your peers have already joined and tested their integrations ahead of our R2 and R3 releases in 2016, both live and remotely.
Why is Milestone doing this?
In the beta lab, we get to see functionality through your integrations that we have not seen before. That is truly valuable input for our next release.
Including our technology partners in the beta testing phase ensures that we go to market with a version of XProtect that is thoroughly tested, stable and reliable. It's about giving our sales partners peace of mind so that you can go to their customers, knowing that the newest version of XProtect will perform in their environments and with their third-party integrations.
What's in it for you?
Ensure your integration is fully compatible with the most recent version of XProtect®
Hit the ground running when the official release hits the market
Get a sneak peek at the new capabilities in the release before any other audience
During the pre-release beta program, Milestone can assist and engage with you during the test