Taking Advice from the Open Platform Community
Thursday, 26 May 2016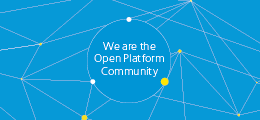 Author: Toyah Hunting
Company News
At Milestone, we are passionate about strengthening the open technology platform to drive growth and product development together with our partners. This is why we have established an Advisory Board, consisting of partners and customers who share their insights and advice on behalf of our open platform community.
The purpose is to ensure that we continuously bring the best products and services to market, to the benefit of of Milestone, partners and end customers alike. The Advisory Board provides recommendations within fields that reflect our business areas, and consists of several sub groups.
The Advanced Technology sub group is the first to be fully formed. It focuses on large scale and advanced solutions and markets. Handpicked stakeholders have been invited to contribute to our product development process, providing their views on new features, products or initiatives that will have a commercial impact or require efforts from the Milestone organization.
Agile and collaborative product planning
Mikkel Løcke Winther, a Senior Product Manager at Milestone, heads the Advanced Technology Sub Group. 25 partners, employees, resellers and distributors have confirmed their participation. "The overall goal of the process is to implement an agile approach to product planning. An approach that is in sync with the market and its requirements, capturing ideas, suggestions and feature requests," Winther says.
He continues: "We have recruited a truly global, eclectic mix of high level professionals. They represent different corners and positions in the industry and know it through and through. They have joined the Advisory Board in the interest of driving the industry forward to the benefit of the entire community."
Veikko Raasuke is the Technology Development Manager at G4S in Estonia and recently joined the Advisory Board in the Advanced Technology sub group. "I accepted the invitation because I have seen first hand how Milestone develops products. It is all about less talk, more action," Raasuke says. "Milestone focuses on constantly ensuring that product releases and updates provide users with more functionality and partners with more and better ways to build their businesses," he continues.
The community drives development
"The community is the game changer that will drive our development," Winther says. "We will prioritise product development based on key stakeholder insights and shape our direction through advice from our community. The Advisory Board is a unique, innovative construction where dots will be connected with us and also without us. At Milestone, we glue things together and acknowledge that the combination of things brings value. We look forward to interacting and co-develop our direction and production directly with our community."
So how will it work? "Membership runs on a yearly basis and we engage the members through surveys and physical meetings where we go into details about a launch or discontinuation of a product or release," Winther says. "This initiative will keep us aligned with what the market really wants, and the members gain the opportunity to voice their opinion and shape the direction of our business."
"There's plenty in this for me" Raasuke says. "As a technology development manager, I need product information as soon as possible to be able to target my business expansion appropriately. I also need to know what's coming next to ensure that existing customers keep getting maximum value out of Milestone's products."
On his expectations as to the process and outcome, Raasuke says: "I have substantial experience with working with many parts of the Milestone organization, from support to custom integrations. I like the way we collaborate and believe that I have a lot to offer when it comes to creating video management solutions for customers across the board. Milestone is the cornerstone in an open platform community, and wants to grow together with partners to build the best products in the world," he concludes.