XProtect® Integrations at your Fingertips
Tuesday, 26 January 2016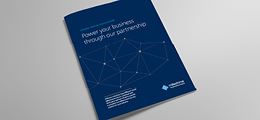 Author: Toni Schaetz
Partner News
The beauty of an open platform, is that there are an infinite number of options for designing a surveillance system for your customer. However, the wide range of possibilities can also be a challenge. Where do you begin and how can you help your customer recognize what's possible? That's why we created Solution Finder, a searchable database of the various integrations available to work with the XProtect VMS. However, wouldn't it be great if you could have that the most important information, in a more portable format? To meet that need, we're happy to introduce the Partner Source Guide, a downloadable, portable Solution Finder.
The Partner Source Guide is divided into two parts: Access Control plugins designed to work with XProtect Access® and Milestone Certified Solutions. You'll find technology giants you already know offering solutions you may already be familiar with, and you may discover specialized niche brands that could help you meet specific customer requirements. In any case, our new Partner Source Guide highlights the features and specifications of some of our most popular partner technologies – and can be the perfect sales tool in meetings with customers.
Browse the guide for inspiration
The true power of our open platform is in your opportunity to offer a tailor-made, proven solution to any customer, no matter what their needs. Our new Partner Source Guide demonstrates that the possibilities are literally endless for the types of installations you can configure for your customer, with our VMS as the glue that binds the entire solution.
Download the Partner Source Guide PDF today.
For further technical information about our partner solutions, you can also use our online Solution Finder.
And to find out what's new in XProtect® Access 2016, download the What's New Brief