XProtect® 2016 – In Control Like Never Before
Monday, 21 December 2015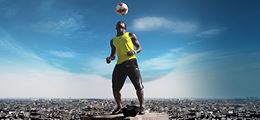 Author: Kimberly Sallingboe
Product News
On December 15, 2015, Milestone launched XProtect® 2016, the newest version of our award-winning VMS. XProtect 2016 is packed with new features designed to put our partners in control of their Milestone business and our customers in control of their Milestone installation – like never before.
Milestone Partners: In control of their Milestone business
For Milestone partners, XProtect 2016 introduces a wide array of new tools for managing Milestone customers:
To find out more about the benefits XProtect 2016 gives our partners, visit the launch page.
Milestone Customers: In control of their installations
For Milestone customers, XProtect 2016 brings a range of enhancements across our entire product line that offer the following benefits:
Get up to speed on XProtect 2016
We're offering a number of options to help our partners offer XProtect 2016 to customers.