A Learning Portal for your Convenience
Monday, 21 December 2015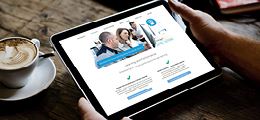 Author: Anee Jayaraj
eLearning
Winning projects and expanding your business can take up most of your time, leaving little or no room to attend training courses, a key element to improving your business competence. To help our partners integrate learning and product orientation into their busy schedules, the Milestone Learning & Performance team have put together a smart new eLearning portal which offers online learning modules on installation and configuration of Milestone Husky™ NVR series and Milestone XProtect® Professional, among other things.
According to Greg Willmarth, manager of Learning & Performance, "we want to build expertise in our channel. It's not just about products, but knowledge and how to apply that knowledge."
The modules offered via the portal, launched earlier this year, are aimed at helping our partners be more confident in fulfilling their commitments to their customers. "The longer an install takes, the less profit there is and we really want to help our resellers develop their team to be technical superstars", Willmarth states.
Get on the eLearning course to improve your competency in building customer specific installations and stay ahead of the game.
These self-paced courses are free of charge, available in five languages and can be found on our Learning & Performance webpage.