A Multi-functional LPR Software for 2016
Monday, 21 December 2015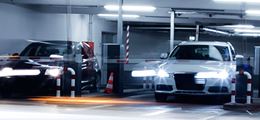 Author: Anee Jayaraj
Solution Certification
XProtect LPR 2015 was introduced earlier this year as the latest edition of our license plate recognition software for the Milestone XProtect® video management software suite and Milestone Husky™ NVR range. It is an XProtect add-on product that reads license plate information from vehicles and links the information to the corresponding surveillance video.
The 2015 model improved the ease of operation and has better geographical coverage, enabling greater customization. Here are some of the exciting new features that were introduced with this version:
XProtect LPR 2015 features a new, snapshot-driven configuration wizard that guides system integrators through the configuration process and ensures higher recognition accuracy.

Customizable match lists so administrators can link additional vehicle, driver or owner information to a license plate. It also supports wildcards in license plate list matching, to identify a specific set of actions with specific criteria.

13 new country-optimized modules, including Belarus, the Philippines, Honduras and Vietnam bringing the grand total of covered countries and states to well over 100.

XProtect LPR 2015 also introduced a new reporting function enabling a user to fully document recognized vehicles based on user-defined search and filtering criteria.
With Milestone's latest product release, XProtect 2016, we have extended the number of supporting countries even more, to now also include Mexico, Tanzania and UAE.
If your customers are using XProtect 2014 VMS or Milestone Husky 2014 NVRs please find further information via XProtect LPR.
For users upgrading or opting for XProtect 2016, the latest LPR software information can be obtained from the Product Specification sheet.