Advanced NVR Solution in a Simple Box
Monday, 21 December 2015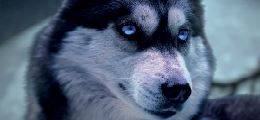 Author: Anee Jayaraj
Product News
In Q3 2015 we launched the Milestone Husky™ M50 Advanced NVR solution. With the launch of this high-end NVR from our Incubation and Ventures team, end-users now have the option to get a solution that combines the ease of 'plug and play' with the sophistication of our most advanced XProtect® VMS.
These NVRs are designed for high performance and come with the advanced version of XProtect VMS that offers a range of premium features like:
The possibility to work with multiple interfaces and functionalities makes the Milestone Husky M50 Advanced NVR the perfect choice for large scale and geographically dispersed installations such as those found in airports, public transportation systems and large organizations.
To learn more about this product from our website.
If you have more questions, please write to us.