8月 13, 2019
Calgary is Canada's third-largest municipality, and a high quality of life ranked as fourth most livable city in the world by The Economist. Wonder why? Technology plays an integral role for the city management. With a large 'smart city' portfolio of tools, officials build on an innovative tech and data foundation to provide efficiency, safety and security in their services.
Legacy Changes to Open Platform for Data ROI
City managers aimed to replace their legacy video systems, which had 1,800 cameras with 300 NVRs in many locations, not connected to centralized operations. They needed a unified, proactive solution for dealing with incidents in multiple sites.

The Security Tech Ops team chose their video system for expansions over time. Beyond capturing and sharing high-quality, reliable, live and recorded video data, they can integrate with other technologies such as access control, video analytics and building management systems.

Alex Lee, City of Calgary, Security Advisor of Technical Operations said: "Information is key, so one of our most important missions was to deploy a software solution to collect data for solving city issues. We can talk about audio or gunshot detection, temperature sensors, water level and humidity sensors — all good data, but when you tie all that data together, you really have an effective system."
How to Protect Road Pickle?
Calgary uses Milestone to monitor public utilities, recreation facilities, electrical substations, parks, critical infrastructure sites, and operational work centers.
"The Transportation Infrastructure storage compounds are extremely large, and people break in to steal copper, fiber, and supplies such as road pickle - a rock and salt mixture for icy roads," said Lee. "The same 24/7 protection is needed for parks and warehouses with valuable tools, heavy equipment, and industrial supplies."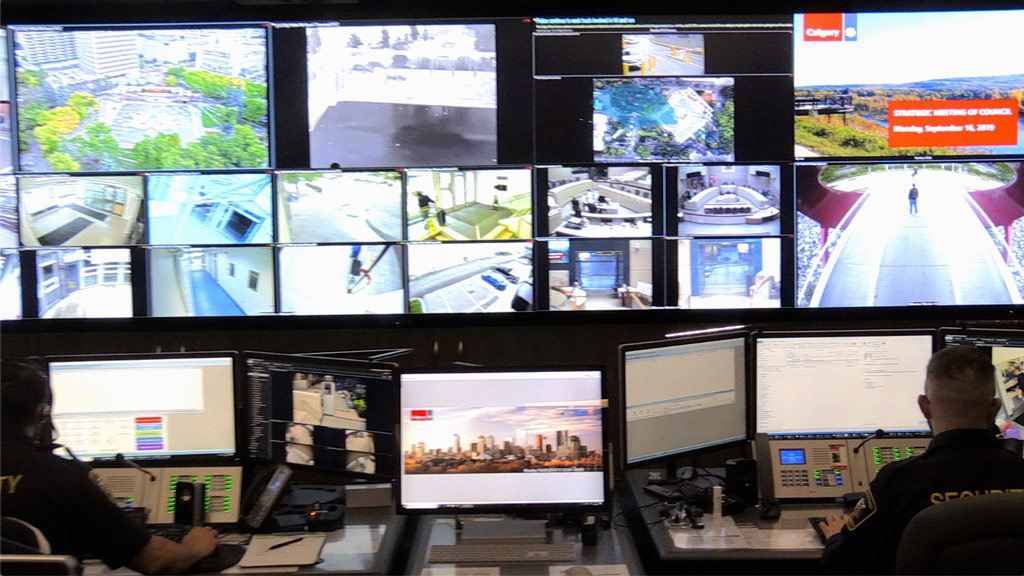 Interactive Maps with Multiple Data Sources
Calgary has also added Live Earth, an IoT visualization solution that seamlessly synchronizes data from multiple sources and combines live data feeds into an interactive map. Real-time, Graphic Information System overlays update automatically, to help staff understand scenarios fast.

"The Live Earth-Milestone integration has a great interface, amazing data - any mayor or city council member can immediately understand how it can be used for a smart city," said Sheehan.

The team is mapping all roadways and transportation systems, sewer and electrical operations. A deeper integration with Lenel OnGuard Access Control, covering some 3,600 readers throughout the city, is in the works, as well.
Ready to see what we have to offer with smart video technology? 
Book a demo