Cloud Labs: Hands-on, technical training now available ONLINE
木曜日, 12 4月 2018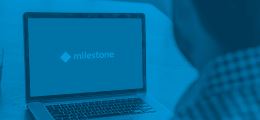 著者: Toyah Hunting
eLearning
Cloud Labs: Hands-on, technical training now available ONLINE
Introducing Cloud Labs, an online version of our instructor-led training workshop, Milestone Technical Configuration Level 1!
We offer instructor-led training workshops all over the world, but it can still be difficult, and in some cases not possible, to attend these workshops in-person. Cloud Labs makes it possible to get technical, hands-on training without having to leave your home or office.
This three-day workshop is designed for field technicians who are responsible for installing and configuring video surveillance systems. It uses a combination of online tools and cloud labs to help you learn how to install and configure Milestone XProtect® Corporate VMS to specifications for realistic scenarios.
During the workshop, learners act as Integration Technicians to install the different XProtect Corporate VMS components to accommodate a customer's business needs. Attending this workshop helps participants prepare for the Milestone Certified Integration Technician (MCIT) online assessment, which is required to advance in the Milestone Channel Partner Program.
Visit the Upcoming Classes page on the Milestone Partner Learning Portal for a list of our currently scheduled classes.
More information available here[MM1] .
Technical Video Tutorials – YouTube
YouTube video tutorials are available online and cover installing, configuring, and using XProtect clients and features!
These technical video tutorials provide quick and easy access to training on how to complete specific tasks relating to installing, configuring, and using Milestone products and features.
This set of YouTube video tutorials cover many of the same tasks that are in our award-winning eLearning program, with the added benefit of voiceover instructions and localized closed captions through Google Translate.
While these tutorials currently cover how to install, configure, and use XProtect products and features, additional tutorials will be released to cover how to design and troubleshoot Milestone products.