Reminder: XProtect® Express and Professional are retiring
月曜日, 18 5月 2020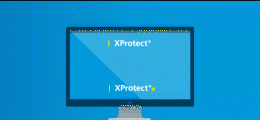 In June 2019, we released the final versions of XProtect Express and XProtect Professional. This means that by June 2024 these products will no longer be available in Milestone's video management software (VMS) portfolio. As sad as it might sound, even the most successful careers must come to an end.
Technical support is still fully available until 2024 but there will be no new device packs released for the retired products, however, most new devices are still ONVIF- compliant), thereby, compatible with XProtect Express and XProtect Professional via our ONVIF drivers. Visit our website to see the details on the retiring process.
As the products have been moved into a maintenance mode, the focus has been shifted to XProtect Express+ and XProtect Professional+.
XProtect Express+ is VMS for smaller, single-site companies with a light need for live video monitoring. It supports up to 48 cameras and the ability to integrate with existing operations, such as access control and people counting.
XProtect Professional+ is IP video management software designed for mid-sized businesses, supporting an unrestricted number of cameras, devices and servers. It includes multi-layered maps and full alarm management capabilities as operators have a complete overview of the entire installation.
Both products include an upscaled feature set, which are built on innovative integrated technology solutions with a modern take that's better primed for the future.
Are you interested in learning how to switch to our more advanced software? Try our eLearning courses or use the Migration Assistant Tool.
Thank you for your commitment to our Milestone products and services. We look forward to a continued partnership.
Sincerely,
The Milestone Team