New Regional Director for Milestone in MEA
土曜日, 31 12月 2016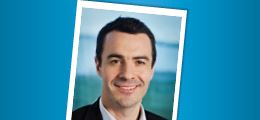 著者: Toyah Hunting
Company News
The Milestone EMEA organization is being reshaped to better fit the needs of the partner community, with more of a local focus and closer regional support.
As part of this development, Milestone DACH Director Christian Ringler has added MEA to his responsibilities.
He will drive the strong community focus across the region. Peter Biltsted, who has contributed immensely to Milestone's successful development in the region, remains closely connected to the company as an executive consultant.
"MEA is a core market for us, and we are delighted to see the open platform community maturing so rapidly in the region. Peter Biltsted has been extremely successful in building a local organization that excels in driving partner efforts and promoting the Milestone brand. The open platform community cannot thank him enough," says Thomas Lausten, Milestone VP, EMEA.
"Christian Ringler is a strong leader who has accelerated the Milestone community across Germany, Austria, Switzerland, Central and Southern Europe, and I am confident that he will strengthen our leadership and position in MEA even further."
Christian Ringler joined Milestone Systems as Director of Sales in 2015, bringing more than 15 years of experience from the IT and security market. Prior to Milestone, he spent six years as Country Manager for Germany and as Head of Sales for a leading German VMS manufacturer.
"I'm very excited to help our sales, account and channel teams achieve greater competitive advantages," Christian Ringler says. "I look forward to collaborating and engaging with our partners and customers to drive Milestone open platform technology and open platform community even further in the MEA region."
For more news and viewpoints, join the Milestone MEA Community Group on Linkedin