Partners help develop our products
月曜日, 5 12月 2016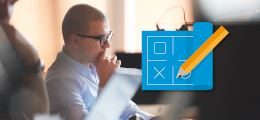 著者: Toyah Hunting
Product News
Collective efforts give better products
The open platform community is actively involved in developing new Milestone product features and tuning our product portfolio. How? Through our Advisory Board.
Fast results
Back in May, we introduced how we will be taking advice from our advisory board. "We have handpicked selected stakeholders who provide their views on potential new features, products or initiatives that will have a commercial impact or require efforts from the Milestone organization," says Milestone Senior Product Manager Mikkel Winther.
"These stakeholders all have in common that they represent a function rather than a company or person," he continues. "It could be a reseller in a certain industry and region, or a specific executive function on a global scale. This structure ensures that we get broad input that represents all the commercial interfaces touched by Milestone, and is a way for us to accurately measure whether a proposed feature will make a difference, and to whom. Would this feature make you sell more products? Would this new suggested improvement improve the way you can offer support?"
From feedback to new features added
Based on the Advisory Board's answers, we score features and prioritize them in our product road map. And you can already see results: The recent R3 Fall Product Update's advanced product featured are in because the Advisory Board helped decide that they would make a commercial difference to their business.
Permanent finger on the pulse
"In addition to the blatant benefits in getting proposed features vetted by the people who use, sell and distribute our products on a daily business, we also learn a lot between the lines," Mikkel Winther says. "What works in one region? What is seen as vital in some parts of the world but irrelevant in others? All of this helps us continuously improve our products with the help of a collective community effort. In the end, this benefits our hundreds of thousands of global users who keep people and assets safe every single day."
Get the R3 Fall Product Update here
Find everything you need for a large-scale surveillance system here