What's New in MIP SDK 2017 R3
水曜日, 18 10月 2017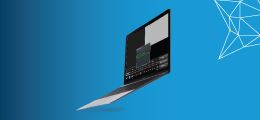 著者: Kimberly Sallingboe
Company News
What's New in MIP SDK 2017 R3
The all-new MIP SDK 2017 R3, launched on October 5, contains several exciting new features for you.
Windows Presentation Foundation support
Milestone has included Windows Presentation Foundation (WPF) support for the "view item" and "side panel" XProtectâ Smart Client plugins as well as added WPF versions of the ImageViewerControl and PlaybackUserControl. This is something we have wanted to do for quite a while and have had several requests for, so we hope it will be well received. XProtect Smart Client 2017 R3 is required to fully support these.
Easier usage of the Configuration API
Another frequent request has been for an easier way to work with the Configuration API. The Configuration API is the interface that allows you to browse, modify and update the VMS configuration from your own code. It is very generic, which provides great flexibility, but also makes the initial learning curve slightly steep. Therefore, we have now added a large set of classes that will provide strongly typed access to most of the functionality available in the Configuration API. You will find these classes in the VideoOS.Platform.ConfigurationItems namespace.
XProtect Management Client device and hardware tab plugins
A new plugin type named TabPlugin has been added. This enables plugin developers to add extra tabs in the configuration view for a device in the XProtect Management Client. Furthermore, a new property named CustomProperties has been added to devices, letting the plugins store extra configuration data for a given device. These two combined allow camera manufacturers or others to add extra configuration or functionality not yet supported by the VMS, to a given device.
The AdminTabPlugin sample demonstrating the new TabPlugin
And more
Support for sequentially exporting multiple streams to the same AVI-file from the AVIExporter class.
A new class, MetadataSupplier, for easier access to metadata from plug-ins and standalone integrations.
A new class, PcmLiveSource, helping in retrieval of Pulse Code Modulation (PCM) audio format.
Support for having two parameters in a MIP rule action. For instance, letting the administrator choose not only 'what to do', but also 'which object to do it on'.
A number of new and updated samples.