XPROTECT SU AWS
XProtect su AWS (Amazon Web Services) ti offre un nuovo modo per progettare i tuoi sistemi XProtect, minimizzando l'hardware in loco e sfruttando i servizi di infrastruttura e di piattaforma di AWS. Così elimini anche gli attriti legati all'installazione e alla manutenzione dei sistemi VMS in loco. Il risultato è una soluzione VMS estremamente flessibile distribuita a livello globale, con risorse di elaborazione, archiviazione e rete "elastiche" e facilmente adattabili alle diverse esigenze degli impianti distribuiti.
PERCHÉ XPROTECT™ SU AWS
È LA SCELTA GIUSTA
FLEXIBLE
Deploy systems globally and dynamically scale in minutes
Access as much IT resources as needed in minutes
Scale your system dynamically in minutes to meet your needs
Cover multi-site installations in any AWS region worldwide with minimal effort
Connect remote or temporary sites to your VMS system in just a few clicks
Design the system that fits your needs with any on-prem/cloud combination
Compliment XProtect's deployment with many AWS services available
Seamlessly upgrade to more advanced XProtect products without redeploying your system
No long-term contracts or up-front commitments
COST EFFECTIVE
Reduce initial investment and turn expenditures into predictable costs
Reduce initial investment in hardware
Turn capital expenditure in data centers and servers into variable costs
Pay only for the compute, storage, and networking resources you actually use
Save time and money on procurement and maintenance, with servers ready-to-use in minutes
Optimize operational costs by partially outsourcing IT operations
Works with any XProtect license
Benefit from massive economies of scale and enjoy lower pay as-you-go prices
No long-term contracts or up-front commitments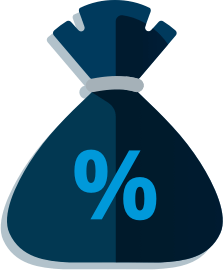 RELIABLE
Utilize AWS Infrastructure and Platform as a Service and ensure continuous operation
Join the world's most commonly used cloud platform - AWS
Benefit from the most secure cloud environment available today
Leverage on a world-class and reliable infrastructure and enjoy a continuous operation
XProtect on AWS is built using AWS CloudFormation with highly secure subnets, gateways and security groups
Meet security and compliance requirements with AWS services and features
Deploy XProtect securely using AWS GovCloud (US) for government facilities and highly regulated organizations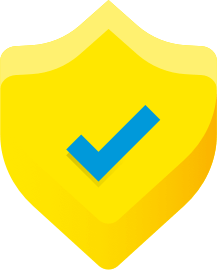 Which XProtect products will be available on AWS Marketplace?
Milestone will offer two products on AWS Marketplace: XProtect Essential+ which includes a license for up to 8 devices, and XProtect VMS which can be activated using a paid license to run any version of XProtect.
When and where will the solution be available?
Milestone's first product in AWS Marketplace will be the XProtect 2020 R2 release available June 9, 2020 in all AWS availability zones worldwide.
See availability zones
Got more questions?
More questions are answered in our full FAQ document:
Read FAQs
Access product material to learn more about XProtect on AWS
Learn about XProtect on AWS with free online courses
Contact us to learn what XProtect on AWS can do for your business
DISTRIBUISCI XPROTECT SU AWS IN POCHI MINUTI
Guarda il nostro video dal MIPS 2020 a Dallas

PRENOTA UNA DEMO
OGGI STESSO
Scopri cosa può fare XProtect su AWS per la tua azienda